Our Travel Trailer rv grill bumper mount attaches directly to the rear (4″ square) bumper of your Travel Trailer.
A 32 inch swivel arm provides plenty of clearance from your camper while the height is fully adjustable. The entire unit locks securely for storage with a 3/8″ snap pin for secure positioning while traveling. A premium finish promises years of service no matter what the weather or travel conditions may be.
*If you have a trim package around your bumper, please select "w/bumper trim adapter" from the selections.
Click here for further explanation
Some bumpers have an aluminum wrapping around the bumper. If you have this, then you will need to order the adapter kit. If your bumper is black, then it is most likely the standard 4″ bumper.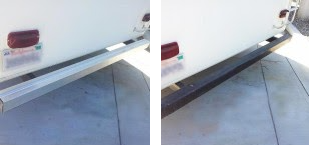 *If your bumper is tucked under your camper, you will need to add this extension. It will allow the grill mount to close fully when transporting.
Click here for a visual example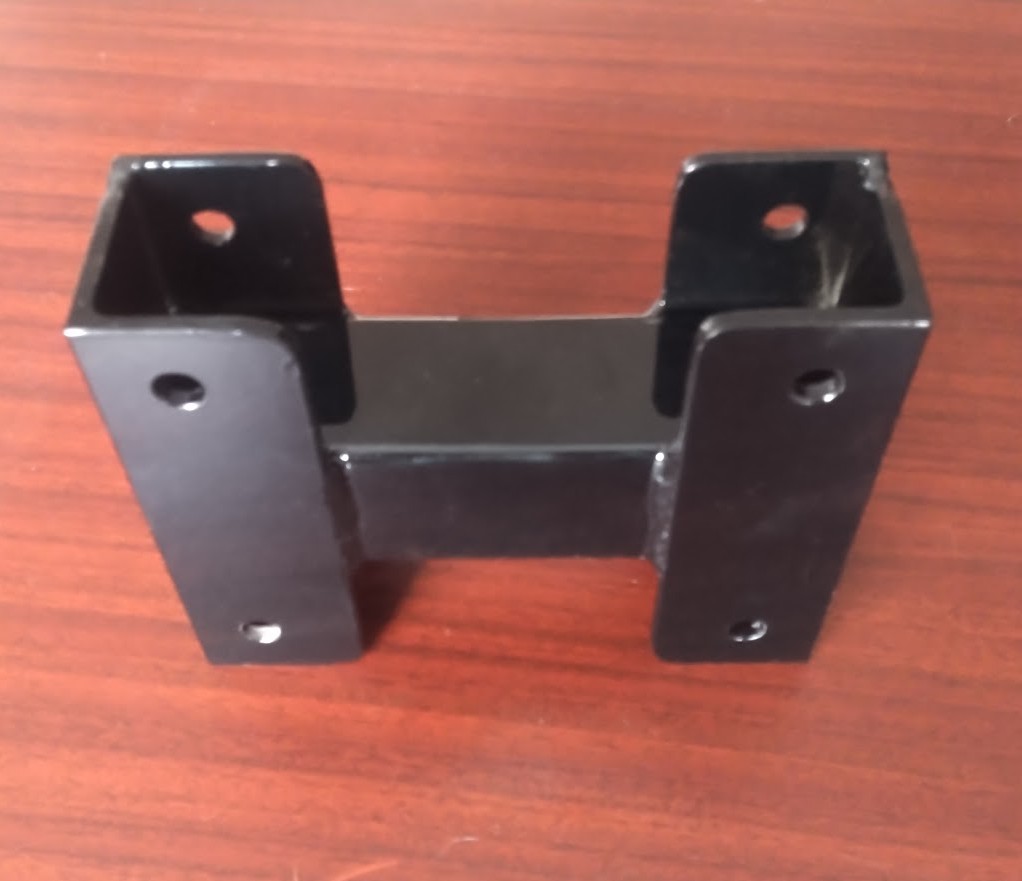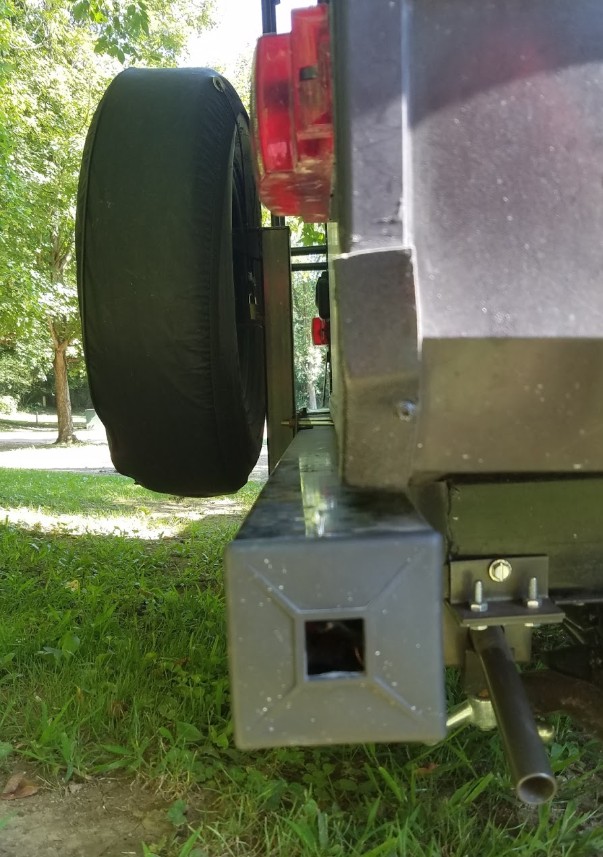 The Travel Trailer rv grill bumper mount kit includes:
Bill's BumperQ rv grill bumper mount
All mounting hardware
The Weber Q series rv grill packages DO NOT include grill. Please see menu for pricing.
We also offer rv grill mounts custom built to your favorite grill.
Made in USA